Our core team consists of experienced and dedicated educators who are passionate about helping students reach their full potential. With a wealth of knowledge and expertise, our team is committed to providing students with a supportive and engaging learning environment. Whether you're a student looking to gain new skills or a teacher searching for inspiration and resources, our team is here to help. So let's get started and discover what makes our team the best in the business!
Mrs. Saroj Manoj Raman is a top-notch educator and a high-impact school principal with over two decades of experience. Her thought philosophy is to build empowered learner communities through technology aided pedagogies that promote independent thinking, experiential learning, socio-emotional resilience, that will co-create an ecosystem of responsible and empathetic citizens in the years to come. She believes that collaboration between parents and teacher communities is crucial to catalysing meaningful transactions that further problem solving abilities, analytical skills of learners along with research, self- management and time management skills such that they can position themselves better in the 21st century as motivated, empathetic and responsible individuals.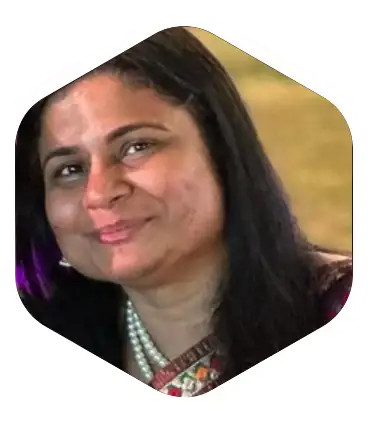 With over 17 years of experience in education, Deepti is a passionate advocate for innovation in teaching and learning. As the head of curriculum design for middle school programs, both physical and online, Deepti has gained valuable insights into the most effective teaching and learning methods.
Deepti's visionary approach to education prioritizes student engagement, collaboration, and real-world application. Through experiential and project-based learning, Deepti has helped students develop critical thinking skills, creativity, and a love of learning that extends beyond the classroom.
As a visionary for change in teaching and learning methods, Deepti is eager to collaborate with like-minded educators, administrators, and organizations to create innovative and effective educational programs that meet the needs of today's students.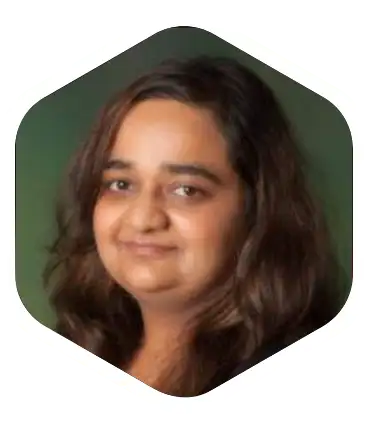 An established professional in the Project Management domain successfully worked in setting up new ventures & projects across India & Overseas. I started my career as a teacher and worked through different departments at Kangaroo Kids Education Ltd and have 24 plus years of experience in the education sector. As part of new ventures, set up over 100 franchise centers pan India and overseas. Did procurement management with planning, developing, ideating and purchasing material for all schools. Executed special projects like concerts, and sports days in schools.
Mukesh Birwadkar has over 14 years of experience as a content director in the education sector. As Dreamtime Learning's digital content director, he oversees a group of inventive experts in creating and implementing cutting-edge digital content strategies that excite and engage students.
Mukesh has a profound passion for both education and technology. Through his creative content efforts, he has played a significant role in creating the digital learning environment and has assisted learners in achieving their academic objectives. He has successfully led various digital projects and partnerships for renowned educational organizations.